Life
at Lamour
Lamour is not just a place of work, it is a community. We place great emphasis on the importance of cohesion among our team. We believe all employees should be surrounded by a warm environment and welcoming smiles. Coffee breaks, gaming tournaments or lunch-time gym sessions are all part of a days work.
The foundation of what enables our culture to thrive is the extent to which our employees feel joyful at work. We believe successful employee productivity stems from a healthy balance of hard-work and flexibility.
At Lamour, we know that every employee plays an integral role in the success of our company. This is why we take a holistic approach in putting people first. We aim to add value to people's well-being. Our employees benefit from an on-site gym with daily classes, a creative space, and discounts on public transit memberships. We also offer flexible and summer hours, with on-sight breakfasts every Friday.
All our employees are also given the opportunity to grow within the company through yearly on-site classes and monthly trainings. We want to inspire all employees to be creative, independent and successful.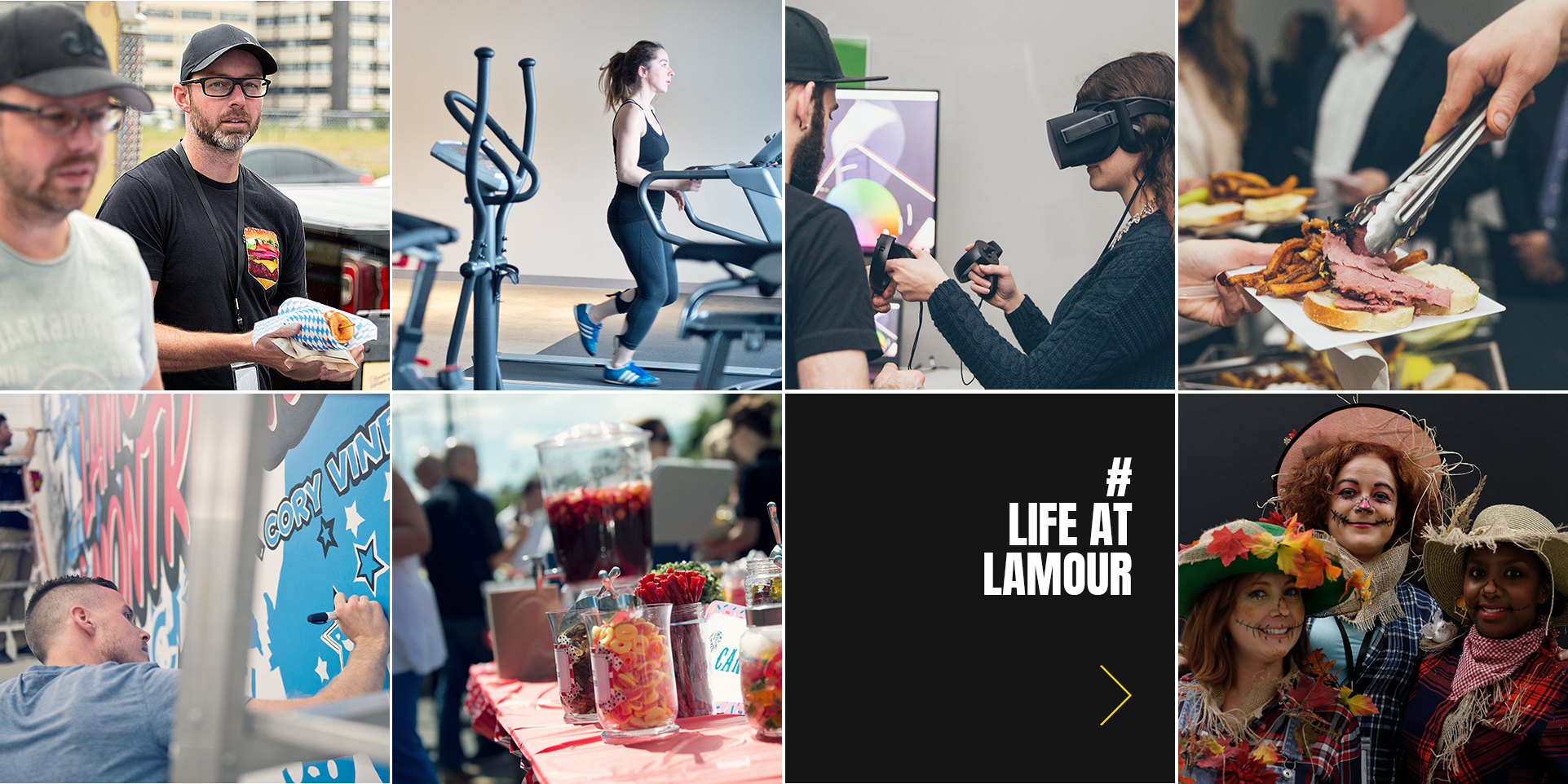 ---
Inclusive
Culture
As a global company, we encourage diversity and are committed to supporting social inclusion in every facet of our business. We pride ourselves in our wide range of employees with diverse backgrounds, cultures, perspectives and orientations.
We value skill, expertise and experience before all else. We are proud to be an equal opportunity employer. Our main office in Montreal is comprised of 70% women who fill most of our management roles.
Community is important to us not only within our company, but also outside our walls. Weare committed to offer our support and we believe that it is our responsibility to build strong foundations for existing and future generations in our area. We encourage our team to contribute to society and make a positive impact through their everyday actions.
Every year we partner with Centraide to raise money as a company for a different social cause and we match the donations made by our employees. With their dedicated help we hold an annual clothing and food drive, we support local non-profit organizations and charitable causes like CHEO.